Fall Back Down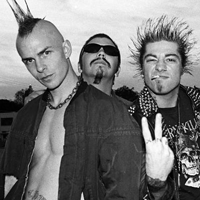 Rancid
Fall Back Down: Chords
Chitarrista, dita incriccate?

Scopri il metodo per sbloccare le tue dita

Intro:
FA#m LA MI    FA#m LA MI

FA#m LA MI    FA#m LA MI

      MI
Don't worry about me I'm gonna make it alright
       FA#m
Got my enemies cross haired and in my sight
         LA
I take a bad situation gonna make it right
       MI
In the shadows of darkness I stand in the light

Ya see it's my style and I'll keep true
        FA#m
I had a bad year but I got through
          LA
I've been knocked out, beat down, black and blue
SI
She's not the one coming back for you

She's not the one coming back for you

MI               FA#m
  If I fall back down
LA                        MI
You're gonna help me back up again
               FA#m
If I fall back down
LA                 MI
You're gonna be my friend
MI               FA#m
  If I fall back down
LA                        MI
You're gonna help me back up again
               FA#m
If I fall back down
LA                 MI
You're gonna be my friend

DO#m                          MI
It takes disaster to learn a lesson
SI                                       LA
 We're gonna make it through the darkest nights
DO#m                           MI
 Some people pretend to make a reason
SI                              LA
 But that one make everything alright

MI  FA#m  LA  MI
MI  FA#m  LA  MI   
MI  FA#m  LA  MI
MI  FA#m  LA  MI
         MI
Well the rest of times they don't faze me
FA#m
Even if I look and act pretty crazy
LA
On my way down she betrayed me
MI
Now my vision is no longer hazy

See I'm very lucky to have my crew
FA#m
They stood by me when she flew
          LA
I've been knocked out, beat down, black and blue
SI
She's not the one coming back for you

She's not the one coming back for you

MI               FA#m
  If I fall back down
LA                        MI
You're gonna help me back up again
               FA#m
If I fall back down
LA                 MI
You're gonna be my friend
MI               FA#m
  If I fall back down
LA                        MI
You're gonna help me back up again
               FA#m
If I fall back down
LA                 MI
You're gonna be my friend

DO#m  MI  SI  LA

DO#m  MI  SI  LA

MI               FA#m
  If I fall back down
LA                        MI
You're gonna help me back up again
               FA#m
If I fall back down
LA                 MI
You're gonna be my friend
MI               FA#m
  If I fall back down
LA                        MI
You're gonna help me back up again
               FA#m
If I fall back down
LA                 MI
You're gonna be my friend

MI               FA#m
  If I fall back down
LA                        MI
You're gonna help me back up again
               FA#m
If I fall back down
LA                 MI
You're gonna be my friend
MI               FA#m
  If I fall back down
LA                        MI
You're gonna help me back up again
               FA#m
If I fall back down
LA                 MI
You're gonna be my friend

MI  FA#m  LA  MI
MI  FA#m  LA  MI   
MI  FA#m  LA  MI
MI  FA#m  LA  MI




Chitarrista, dita incriccate?

Scopri il metodo per sbloccare le tue dita
Credits
Autori: ARMSTRONG T., FREDERIKSEN LARS
Copyright: © YOURE A RATTLESNAKE, WIXEN MUSIC PUBLISHING INC, CAFE' CONCERTO S.R.L.
Generato su Accordi e Spartiti - www.accordiespartiti.it
Tutto il contenuto si intende esclusivamente a uso didattico, di studio e di ricerca. Esso non è tratto da alcuna pubblicazione, ma è frutto esclusivamente di libere interpretazioni personali.
L'utilizzazione di tali materiali è consentita unicamente a fini didattici e ne è vietata qualsiasi utilizzazione a scopi commerciali quali, a titolo esemplificativo, la pubblicazione a mezzo stampa oppure online oppure mediante pubblica rappresentazione.

 
Fall Back Down: Video
Scritta dai chitarristi Tim Armstrong e Lars Frederiksen in seguito al divorzio dalla moglie del primo dei due, Fall Back Down è una canzone incentrata sul tema dell'amicizia. È inclusa nell'album dei Rancid del 2003, Indestructible. Nel videoclip sono presenti anche Benji Madden (chitarrista dei Good Charlotte) e la cantante Kelly Osbourne, cosa che non fece felici i fan del gruppo, alcuni dei quali li accusarono di essersi "venduti". Fall Back Down è stata usata come colonna sonora di alcuni videogiochi e del film Agente Cody Banks 2: Destinazione Londra.
Articoli correlati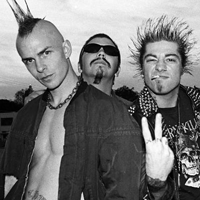 Rancid: Vedi tutte le canzoni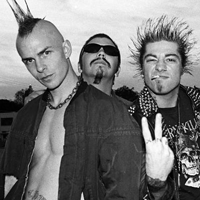 Roots Radicals
Roots Radicals è la terza traccia dell'album ...And Out Come The Wolves, inciso dai Rancid nel 1995 e rilasciato dalla ...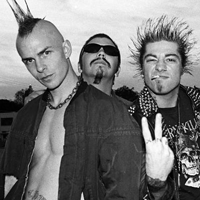 Red Hot Moon
Red Hot Moon è un brano scritto e inciso dai Rancid, contenuto nell'album Indestructible pubblicato nel 2003. Si tratta...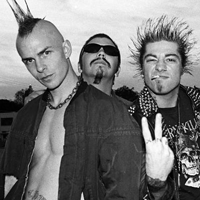 Ruby Soho
Grande successo dei Rancid contenuto in quello che probabilmente è il loro album più conosciuto: And Out Come The Wolv...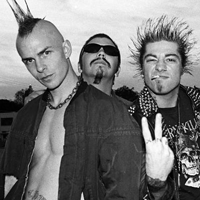 Salvation
Salvation è la quarta traccia dell'album Let's Go (1994) dei californiani Rancid. È una delle canzoni più conosciute ...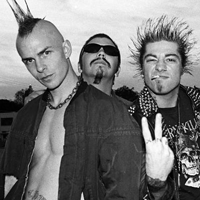 Time Bomb
Time Bomb è una canzone che risente molto delle influenze degli Operation Ivy, il gruppo ska-punk in cui militavano il ...
L'autore del post
Lascia un commento