Scar Tissue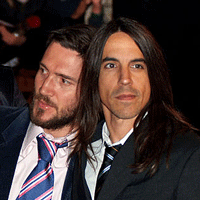 Red Hot Chili Peppers
Scar Tissue: Chords
Chitarrista, dita incriccate?

Scopri il metodo per sbloccare le tue dita

Intro:  
FA  DO  REm  DO  FA  DO  REm

FA
  Scar tissue that I wish you saw
REm
  Sarcastic mister know it all
FA
  Close your eyes and I'll kiss you 'cause
REm
  With the birds I'll share

FA
  With the birds I'll share
     REm
This lonely view
FA
  With the birds I'll share
     REm
This lonely view

FA
  Push me up against the wall
REm
  Young Kentucky girl in a push-up bra
FA
  Fallin' all over myself
   REm
To lick your heart and taste your health 'cause

FA
  With the birds I'll share
     REm
This lonely view
FA
  With the birds I'll share
     REm
This lonely view

FA
  Blood loss in a bathroom stall
REm
  Southern girl with a scarlet drawl
FA
  Wave goodbye to ma and pa 'cause
REm
  With the birds I'll share

FA
  With the birds I'll share
     REm
This lonely view
FA
  With the birds I'll share
     REm
This lonely view

FA
  Soft spoken with a broken jaw
REm
  Step outside but not to brawl
FA
  Autumn's sweet we call it fall
     REm
I'll make it to the moon if I have to crawl and

FA
  With the birds I'll share
     REm
This lonely view
FA
  With the birds I'll share
     REm
This lonely view

FA
  Scar tissue that I wish you saw
REm
  Sarcastic mister know it all
FA
  Close your eyes and I'll kiss you 'cause
REm
  With the birds I'll share

FA
  With the birds I'll share
     REm
This lonely view
FA
  With the birds I'll share
     REm
This lonely view



Tablatura:

e|-----------------------------------------------|
B|-----10--10--10--10--10----5-5/6--6--6-6-6/5---|
G|-----------------------------------------------|
D|-----------------------------------------------|
A|---8---8---8---8---8-------3-3/5--5-5-5-5/3----|
E|-----------------------------------------------|

e|-----------------------------------------------|
B|-----10--10--10--10--10--8--5/6---6p8-6p8------|
G|-----------------------------------------------|
D|-----------------------------------------------|
A|----8---8---8---8---8-------3/5----------------|
E|-----------------------------------------------|

Chitarrista, dita incriccate?

Scopri il metodo per sbloccare le tue dita
Credits
Autori: ANTHONY KIEDIS, CHAD SMITH, MICHAEL PETER BALZARY, JOHN FRUSCIANTE
Copyright: © MOEBETOBLAME MUSIC, UNIVERSAL MUSIC PUBLISHING RICORDI S.R.L
Generato su Accordi e Spartiti - www.accordiespartiti.it
Tutto il contenuto si intende esclusivamente a uso didattico, di studio e di ricerca. Esso non è tratto da alcuna pubblicazione, ma è frutto esclusivamente di libere interpretazioni personali.
L'utilizzazione di tali materiali è consentita unicamente a fini didattici e ne è vietata qualsiasi utilizzazione a scopi commerciali quali, a titolo esemplificativo, la pubblicazione a mezzo stampa oppure online oppure mediante pubblica rappresentazione.

 
Scar Tissue: Video
Inconfondibile marchio dei Red Hot Chili Peppers e del genio di John Frusciante: Scar Tissue è una storia a parte fin dal primo riff di chitarra, per poi marciare a ritmo deciso di batteria ed arrivare ai vari assoli a suon di slide. La canzone è incentrata sul tema della rinascita, e fa riferimento ai trascorsi dello stesso Frusciante, che nel '92 aveva lasciato il gruppo per finire in un tunnel di droga in cui pare abbia rischiato anche la morte. Estratto dall'album Californication, è stata (record dei record) 16 settimane consecutive in vetta alla Billboard's Modern Rock Chart.
Articoli correlati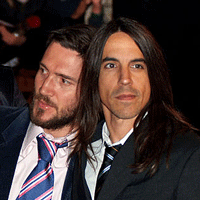 Red Hot Chili Peppers: Vedi tutte le canzoni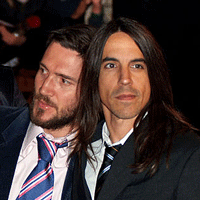 Dark Necessities
Dark Necessities è un brano scritto e inciso dai Red Hot Chili Peppers, contenuto nell'album The Getaway pubblicato nel...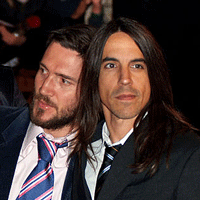 Dani California
Dani California è il primo singolo estratto dal doppio album Stadium Arcanum, il nono studio dei Red Hot Chili Peppers,...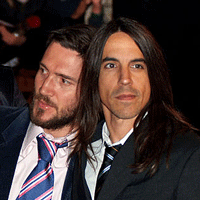 Californication
Pare che il riff di Californication sia stato ispirato a John Frusciante dalla canzone Carnage Visors dei The Cure: fino...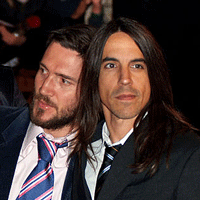 By The Way
By The Way è la title-track dell'album studio dei Red Hot Chili Peppers datato 2002 (l'ottavo). È un punto di riferime...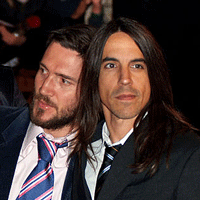 The Zephyr Song
The Zephyr Song è il secondo singolo estratto dll'album By The Way (2002), inciso dai Red Hot Chili Peppers. È uscito ...
L'autore del post
Lascia un commento