Just Feel Better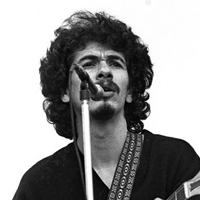 Carlos Santana
Just Feel Better: Chords
Chitarrista, dita incriccate?

Scopri il metodo per sbloccare le tue dita




DOm		 MIb
 She said i feel stranded
	    FAm
and i can't tell anymore
       LAb		   DOm
If i'm comin' or i'm goin'
	       MIb
it's not how i planned it
        FAm
i got a key to the door
       LAb
but it just won't open
  SIb
i know, i know, i know
         FAm7
part of me says let it go
          LAb
that life happens for a reason
SIb
i don't, i don't, i don't
         FAm7
'cause i never went before
    LAb
but this time, this time,

				        MIb
i'm gonna try anything to just feel better
                SIb
tell me what to do
                     FAm7
you know i can't see through the haze around me
         LAb                          MIb
and i'll do anything to just feel better
		    SIb
and i can't find my way
             FAm7
god, i need a change
         LAb
and i'll do anything to just feel better
				  DOm
any little thing to just feel better

                       MIb
she said i need you to hold me
             FAm
i'm a little far from the shore
    LAb                   DOm
and i'm afraid of sinking
                        MIb
you're the only one who knows me
        FAm
and who doesn't ignore
LAb
that my soul is weaping
SIb
i know i know i know
        FAm7
part of me says let it go
     LAb
everything must have it's season
 SIb
'round, and 'round it goes
          FAm7
and every day's the one before
     LAb
but this time, this time
                                        MIb
i'm gonna try anything to just feel better

                SIb
tell me what to do
                     FAm7
you know i can't see through the haze around me
         LAb			      MIb
and i'll do anything to just feel better
                    SIb
and i can't find my way
             FAm7
god, i need a change
         LAb
and i'll do anything to just feel better
                                  SOLm
any little thing to just feel better
             LAb
i'm tired of holding on
   MIb                         SIb    SOLm
to all the things i'll leave behind
                    LAb
it's really getting lonely
  SIb         
i think i need a little help this time

MIb  SIb  FAm7  LAb     MIb  SIb  FAm7  LAb

                                       MIb
i'm gonna try anything to just feel better
                SIb
tell me what to do
                     FAm7
you know i can't see through the haze around me
         LAb                          MIb
and i'll do anything to just feel better
		    SIb
and i can't find my way
             FAm7
god, i need a change
         LAb
and i'll do anything to just feel better
				  DOm
any little thing to just feel better

MIb  LAbadd9




Chitarrista, dita incriccate?

Scopri il metodo per sbloccare le tue dita
Credits
Autori: HOUSTON JAMIE, JOHNSON BUCK, JOHNSON DAMON FRANSWAN
Copyright: © BUCK ON THE RUN MUSIC, HOU AND CO MUSIC, JOHN AND NANCYES SONS MUSIC, SEVEN PEAKS MUSIC, SWEET SANCTUARY SONGS, CAFE' CONCERTO S.R.L., UNIVERSAL MUSIC PUBLISHING RICORDI S.R.L
Generato su Accordi e Spartiti - www.accordiespartiti.it
Tutto il contenuto si intende esclusivamente a uso didattico, di studio e di ricerca. Esso non è tratto da alcuna pubblicazione, ma è frutto esclusivamente di libere interpretazioni personali. L'utilizzazione di tali materiali è consentita unicamente a fini didattici e ne è vietata qualsiasi utilizzazione a scopi commerciali quali, a titolo esemplificativo, la pubblicazione a mezzo stampa oppure online oppure mediante pubblica rappresentazione.

 
Just Feel Better: Video
Just Feel Better è un brano di Santana, il secondo rilasciato dal suo album del 2005 All That I Am, che vede la collaborazione col cantante e frontman degli Aerosmith Steven Tyler alla voce. Prima di sancire questo sodalizio, la canzone era stata cantata anche da Wes Scantlin (voce e chitarra dei Puddle Of Mudd): Carlos Santana ha però preferito l'interpretazione di Tyler ritenendola più emozionante.
Articoli correlati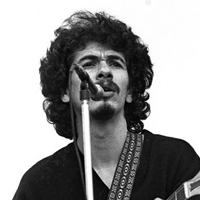 Carlos Santana: Vedi tutte le canzoni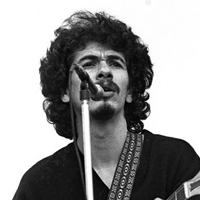 Smooth
Smooth è un brano è un brano inciso da Carlos Santana, all'anagrafe Carlos Humberto Santana Barragán, contenuto nell'...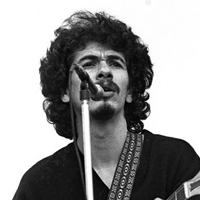 Black Magic Woman
Black Magic Woman è un brano interpretato dal grande Carlos Santana, contenuto nell'album Abraxas pubblicato nel 1970. ...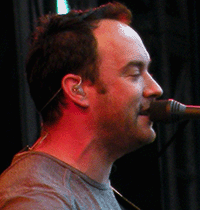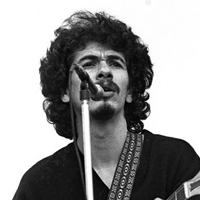 Love of My Life
Love of My Life è un brano che nasce dalla collaborazione tra la Dave Matthews Band e Carlos Santana, contenuto nell'al...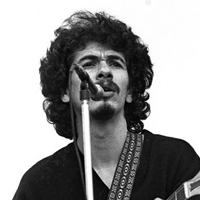 Samba Pa Ti
Samba Pa Ti è la settima traccia di Abraxas, album del 1970 dei Santana, capeggiati dall'omonimo chitarrista Carlos. E...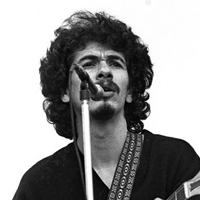 Corazon Espinado
Corazon Espinado è un brano del 1999, scritto da Fher Olvera dei Manà e con essi inciso assieme a Santana nell'album d...
L'autore del post
Lascia un commento