The Game of Love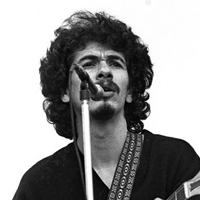 Carlos Santana
The Game of Love: Chords
Chitarrista, dita incriccate?

Scopri il metodo per sbloccare le tue dita




Intro:
MIm7/9  RE7+/9  MIm7/9  RE7+/9

MIm7/9  RE7+/9  SOL7+  LA

MIm7/9  RE7+/9         MIm7/9     RE7+/9
Tell me  just what you want me to be
MIm7/9  RE7+/9                MIm7/9       RE7+/9
One kiss and boom, you're the only one for me
                  MIm7/9  RE7+/9       
So please tell me why 
                 SOL7+   LA
don't you come around no more
                      MIm7/9  FA#m7
'Cause right know I'm crying 
   SOL7+                    LA
outside the door of your candy store
         
                MIm7/9       
It just takes a little bit of this, 
  RE7+/9
a little bit of that
   MIm7/9                   RE7+/9
It started with a kiss, now we're up to bat
  MIm7/9                  RE7+/9
A little bit of laughs, a little bit of pain
    MIm7/9
I'm tellin' you, my babe, 
     LA                 MIm7/9   RE7+/9 
it's all in the game of love this
             MIm7/9      RE7+/9          
whatever you make it to be
MIm7/9   RE7+/9            MIm7/9      RE7+/9
Sunshine  will set on this cold lonely sea
           
So please, baby, 
MIm7  RE7+            SOl7+            LA
try    and use me for what I'm good for
                    MIm7/9  FA#m7
It ain't sayin' goodbye,
                SOL7+                    LA
That's knockin' down the door of your candy store

                MIm7/9       
It just takes a little bit of this, 
  RE7+/9
a little bit of that
   MIm7/9                   RE7+/9
It started with a kiss, now we're up to bat
  MIm7/9                  RE7+/9
A little bit of laughs, a little bit of pain
    MIm7/9
I'm tellin' you, my babe, 
     LA                 MIm7/9   
it's all in the game of love 
     RE7+/9              SOL7+  LA
It's all in this game of love

    SIm         FA#m7       SOL7+
You roll me, control me, console me, 
  LA
please hold me
    MIm7        FA#m7        SOL7+  LA
You guide me, divide me into what...

MIm7/9  RE7+/9  MIm7/9  RE7+/9

MIm7/9  RE7+/9  SOL7+  LA

MIm7/9  RE7+/9  MIm7/9  RE7+/9

MIm7/9  RE7+/9  SOL7+  LA

                  MIm7/9  RE7+/9       
So please tell me why 
                 SOL7+   LA
don't you come around no more
                      MIm7/9  FA#m7
'Cause right know I'm crying 
   SOL7+                    LA
outside the door of your candy store
         
                MIm7/9       
It just takes a little bit of this, 
  RE7+/9
a little bit of that
   MIm7/9                   RE7+/9
It started with a kiss, now we're up to bat
  MIm7/9                  RE7+/9
A little bit of laughs, a little bit of pain
    SOL7+ 
I'm tellin' you, my babe, 
     LA                 MIm7/9
it's all in the game of love
     RE7+/9               MIm7/9
It's all in this game of love
     RE7+/9              MIm7/9
It's all in the game of love
RE7+/9                  SOL7+  LA
Let's play the game of love...
MIm7/9      RE7+/9     MIm7/9      RE7+/9
Roll me, control me, please hold me
  MIm7/9                  RE7+
A little bit of laughs, a little bit of pain...

MIm7/9    RE7+

  MIm7/9                RE7+
A little bit of this, a little bit of that...

MIm7/9    RE7+




Chitarrista, dita incriccate?

Scopri il metodo per sbloccare le tue dita
Credits
Autori: ALEXANDER GREGG, NOWELS RICHARD W JR
Copyright: © KOBALT MUSIC PUBLISHING
Generato su Accordi e Spartiti - www.accordiespartiti.it
Tutto il contenuto si intende esclusivamente a uso didattico, di studio e di ricerca. Esso non è tratto da alcuna pubblicazione, ma è frutto esclusivamente di libere interpretazioni personali. L'utilizzazione di tali materiali è consentita unicamente a fini didattici e ne è vietata qualsiasi utilizzazione a scopi commerciali quali, a titolo esemplificativo, la pubblicazione a mezzo stampa oppure online oppure mediante pubblica rappresentazione.

 
The Game of Love: Video
The Game of Love è un brano inciso da Carlos Santana, contenuto nell'album Shaman pubblicato nel 2002. Diciannovesimo lavoro in studio per il chitarrista messicano, si discosta dai dischi precedenti abbandonando i feauturing dei colleghi rock in favore di esponenti di altri generi musicali, come Rap e Hip hop. La canzone è il primo singolo estratto e porta la firma di Gregg Alexander e Rick Nowels; l'ospite, per l'occasione, è la cantautrice dell'Arizona Michelle Branch.
Articoli correlati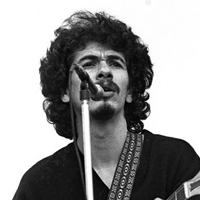 Carlos Santana: Vedi tutte le canzoni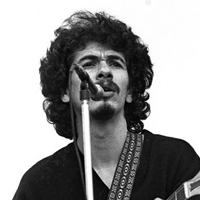 Smooth
Smooth è un brano è un brano inciso da Carlos Santana, all'anagrafe Carlos Humberto Santana Barragán, contenuto nell'...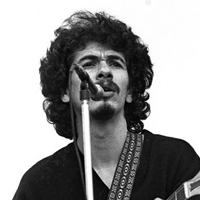 Maria Maria
Maria Maria è un brano scritto e inciso dal grande Carlos Santana insieme alla sua band e con la collaborazione dei "Th...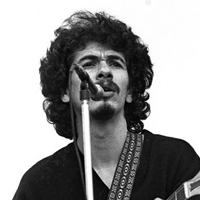 Black Magic Woman
Black Magic Woman è un brano interpretato dal grande Carlos Santana, contenuto nell'album Abraxas pubblicato nel 1970. ...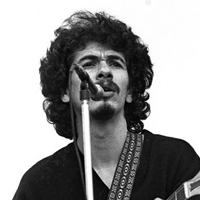 Just Feel Better
Just Feel Better è un brano di Santana, il secondo rilasciato dal suo album del 2005 All That I Am, che vede la collabo...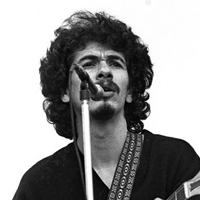 Corazon Espinado
Corazon Espinado è un brano del 1999, scritto da Fher Olvera dei Manà e con essi inciso assieme a Santana nell'album d...
L'autore del post
Lascia un commento