Little Miss Can't Be Wrong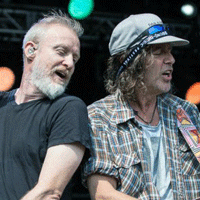 Spin Doctors
Little Miss Can't Be Wrong: Chords
Chitarrista, dita incriccate?

Scopri il metodo per sbloccare le tue dita

Intro:
SOL   RE DO   SOL   RE DO

SOL   RE DO   SOL   RE DO

SOL
 Been a whole lot easier
          RE             DO
since the bitch left town
SOL
 Been a whole lot happier
            RE          DO
without her face around
SOL
 Nobody upstairs
      RE           DO
gonna stomp & shout
SOL
 Nobody at the back door
              RE         DO
gonna through my laundry out
SOL
 She hold the shot gun
          RE        DO
while you dose e doe
SOL
 She want one man made
        RE           DO
of Hercules and Cyereno
SOL
 Been a whole lot easier
          RE          DO
since the bitch is gone
SOL
 Little miss, Little miss
            RE        DO
Little miss can't be wrong

SOL
 Little Miss Little Miss
            RE             DO
Little Miss can't be Wrong
SOL
 ain't nobody gonna bow no more
        RE           DO
when you shout your song
SOL
 Little Miss Little Miss
            RE         DO
Little Miss Can't be Wrong
SOL                                   RE
  Watcha gonna do to get into another one 
              DO         
of these here rock 'n' roll songs

SOL   RE DO   SOL   RE DO

SOL   RE DO   SOL   RE DO

SOL
 Other people's thoughts
                RE            DO
they ain't your hand-me-downs
SOL
 Would it be so bad
          RE            DO
to simply turn around?
SOL
 You cook so well
    RE              DO
all nice and French
SOL
 You do your brain surgery too mama
         RE            DO
with yer monkey wrench

SOL
 Little Miss Little Miss
            RE             DO
Little Miss Can't be Wrong
SOL
 ain't nobody gonna bow no more
        RE           DO
when you shout your song
SOL
 Little Miss Little Miss
            RE         DO
Little Miss Can't be Wrong
SOL                                   RE
  Watcha gonna do to get into another one 
              DO         
of these here rock 'n' roll songs

SOL   SIb DO   SOL   SIb DO

SOL   SIb DO   SOL   SIb DO

SOL   SIb DO   SOL   SIb DO

SOL   SIb DO   SOL   SIb DO

SOL
 I hope them cigarettes
          RE           DO
are gonna make you cough
SOL
 Hope you hear this song
       RE             DO
and it pissed you off
SOL
 I take that back
              RE         DO
I hope you're doing fine
SOL                    
 And if I had a dollar
        RE              DO        
I might give you ninety-nine

SOL
 Little Miss Little Miss
            RE             DO
Little Miss Can't be Wrong
SOL
 ain't nobody gonna bow no more
        RE           DO
when you shout your song
SOL
 Little Miss Little Miss
            RE         DO
Little Miss Can't be Wrong
SOL                                   RE
  Watcha gonna do to get into another one 
              DO         
of these here rock 'n' roll songs

SOL   RE DO   SOL   RE DO

SOL   RE DO   SOL   RE DO




Chitarrista, dita incriccate?

Scopri il metodo per sbloccare le tue dita
Credits
Autori: BARRON CHRISTOPHER, COMESS AARON, SCHENKMAN ERIC, WHITE MARK
Copyright: © MOWB JOW MUSIC, SONY SONGS INC, SM PUBLISHING (ITALY) S.R.L.
Generato su Accordi e Spartiti - www.accordiespartiti.it
Tutto il contenuto si intende esclusivamente a uso didattico, di studio e di ricerca. Esso non è tratto da alcuna pubblicazione, ma è frutto esclusivamente di libere interpretazioni personali.
L'utilizzazione di tali materiali è consentita unicamente a fini didattici e ne è vietata qualsiasi utilizzazione a scopi commerciali quali, a titolo esemplificativo, la pubblicazione a mezzo stampa oppure online oppure mediante pubblica rappresentazione.

 
Little Miss Can't Be Wrong: Video
Little Miss Can't Be Wrong è il secondo singolo rilasciato nel 1991 dall'album Pocket Full Of Kryptonite, degli Spin Doctors. È stato definito come un brano di quelli che ti colpiscono al primo ascolto e non te li levi dalla testa, ed il video è stato passato su MTV per mesi e mesi.
Articoli correlati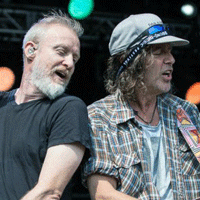 Spin Doctors: Vedi tutte le canzoni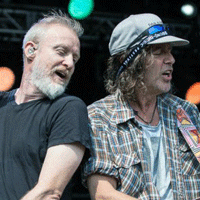 Two Princes
Two Princes è un singolo di successo del gruppo rock newyorkese Spin Doctors, pubblicato nel 1990 per la Epic ed inciso...
L'autore del post
Lascia un commento