Two Princes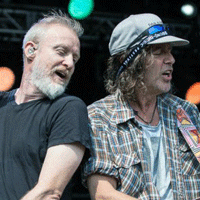 Spin Doctors
Two Princes: Chords
Chitarrista, dita incriccate?

Scopri il metodo per sbloccare le tue dita

Intro:
RE  SIm  LA  SOL

RE  SIm  LA  SOL

RE        SIm
One, two, princes kneel 	
  LA                SOL
before you  (That's what I said, now)
RE       SIm    
Princes, princes who 	
 LA             SOL
adore you (Just go ahead, now)
RE      SIm
One has diamonds in his   
LA              SOL
pockets (That's some bread, now)
RE           SIm
This one, he wants to buy you  
LA               SOL
rockets	(Ain't in his head, now)

RE  SIm  LA  SOL

RE  SIm  LA  SOL

RE           SIm
This one, he got a princely    
LA             SOL
racket (That's what I said, now)
RE           SIm
Got some big seal upon his     
LA            SOL
jacket (Ain't in his head, now)
RE              SIm
Marry him, your father will  
   LA                 SOL
condone you (How bout that, now)
RE              SIm
Marry me,  your father will  
   LA             SOL
disown you (He'll eat his hat now)

SOL
Aww, marry him or marry me 	
RE
I'm the one that loves you baby can't you see?
      SOL
Ain't got no future or a family tree
    LA
But I know what a prince and lover ought to be,

I know what a prince and lover ought to be...

     RE     SIm
Said if you want to call me   
LA         SOL
baby (Just go ahead, now)
    RE     SIm
And if you want to tell me   
LA          SOL
maybe (Just go ahead, now)
RE     SIm
If you wanna buy me      
LA            SOL
flowers (Just go ahead, now)
RE         SIm
And if you want to talk for  
LA          SOL
hours (Just go ahead, now)

RE  SIm  LA  SOL  RE  SIm  LA  SOL

RE  SIm  LA  SOL  RE  SIm  LA  SOL

SOL   RE   SOL   LA

SOL
Aww, marry him or marry me 	
RE
I'm the one that loves you baby can't you see?
      SOL
Ain't got no future or a family tree
    LA
But I know what a prince and lover ought to be,

I know what a prince and lover ought to be...

     RE     SIm
Said if you want to call me   
LA         SOL
baby (Just go ahead, now)
    RE     SIm
And if you want to tell me   
LA          SOL
maybe (Just go ahead, now)
RE     SIm
If you wanna buy me      
LA            SOL
flowers (Just go ahead, now)
RE         SIm
And if you want to talk for  
LA          SOL
hours (Just go ahead, now)
     RE     SIm
Said if you want to call me   
LA         SOL
baby (Just go ahead, now)
    RE     SIm
And if you want to tell me   
LA          SOL
maybe (Just go ahead, now)
RE     SIm
If you wanna buy me      
LA            SOL
flowers (Just go ahead, now)
RE         SIm
And if you want to talk for  
LA          SOL
hours (Just go ahead, now)

RE  SIm  LA  SOL  RE  SIm  LA  SOL

RE  SIm  LA  SOL  RE  SIm  LA  SOL

RE  SIm  LA  SOL  RE  SIm  LA  SOL

RE  SIm  LA  SOL  RE  SIm  LA  SOL




Chitarrista, dita incriccate?

Scopri il metodo per sbloccare le tue dita
Credits
Autori: COMESS AARON, GROSS CHRISTOPHER, SCHENKMAN ERIC, WHITE MARK B.,
Copyright: © MOW B JOW MUSIC INC, SONY ATV SONGS LLC, SONYATV MUSIC PUBLISHING LLC, SM PUBLISHING (ITALY) S.R.L.
Generato su Accordi e Spartiti - www.accordiespartiti.it
Tutto il contenuto si intende esclusivamente a uso didattico, di studio e di ricerca. Esso non è tratto da alcuna pubblicazione, ma è frutto esclusivamente di libere interpretazioni personali.
L'utilizzazione di tali materiali è consentita unicamente a fini didattici e ne è vietata qualsiasi utilizzazione a scopi commerciali quali, a titolo esemplificativo, la pubblicazione a mezzo stampa oppure online oppure mediante pubblica rappresentazione.

 
Two Princes: Video
Two Princes è un singolo di successo del gruppo rock newyorkese Spin Doctors, pubblicato nel 1990 per la Epic ed inciso con l'album Pocket Full Of Kryptonite. È stata classificata dal canale tv americano VH1 tra le migliori 100 canzoni degli anni '90, nonchè moltissimo usata in ambito televisivo, radiofonico, sportivo o cinematografico come colonna sonora o anche jingle.
Articoli correlati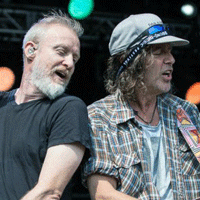 Spin Doctors: Vedi tutte le canzoni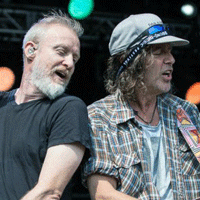 Little Miss Can't Be Wrong
Little Miss Can't Be Wrong è il secondo singolo rilasciato nel 1991 dall'album Pocket Full Of Kryptonite, degli Spin Do...
L'autore del post
Lascia un commento