Running With The Devil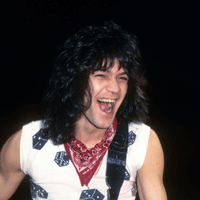 Van Halen
Running With The Devil: Chords
Chitarrista, dita incriccate?

Scopri il metodo per sbloccare le tue dita
 
Intro:
REb/MIb  MIb    REb/MIb  MIb

REb/MIb  MIb    REb/MIb  MIb                                   

LAb
 I live my life like there's no tomorrow
                           MIbm              
and all I've got, I had to steal
LAb
 Least I don't need to beg or borrow
                              MIbm
Yes I'm livin' at a pace that kills
eb|------------------------|-------------------|
Bb|------------------------|-------------------|
Gb|--2------------------4--|----2---------0----|
Db|--2-------2----------5--|----4---------2----|
Ab|--0-------0-------0-----|--0--------0-------|
Eb|------3-----------------|-------------------|

eb|------------------------|-----------12----7-----|
Bb|------------------------|---------12-----7------|
Gb|--2------------------4--|----2----------------5-|
Db|--2-------2----------5--|----4------------------|
Ab|--0-------0-------0-----|--0--------------------|
Eb|------3-----------------|-----------------------|

RE/MIb  MIb
Oooh, yeah
                        REb/MIb      MIb
(Ahh!) Runnin' with the devil (Ahh-hah! Yeah!)
REb/MIb      MIb                REb/MIb  MIb
(Woo-hoo-oo!) Runnin' with the devil

LAb
 I'm gonna tell ya all about it

I found the simple life ain't so simple
                           MIbm
When I jumped out, on that road
LAb
 I got no love, no love you'd call real
                             MIbm
Ain't got nobody, waitin' at home
REb/MIb        MIb
(Ah, yeah-ah!)
                 REb/MIb  MIb 
Runnin' with the devil

(God damn it lady You know I ain't lyin' to ya)
                                 REb/MIb  MIb
(I'm only gonna tell you one time-ya!)
                 REb/MIb  MIb
Runnin' with the devil

LAb  SOLb  LAb  SOLb MIb

REb/MIb  MIb   REb/MIb  MIb

           LAb
You know I, I found the simple life

Weren't so simple, no
                           MIbm
When I jumped out, on that road
LAb
 Got no love, no love you'd call real
                       MIbm
Got nobody, waitin' at home
REb/MIb     MIb
(Ah, yeah!)
                 REb/MIb   MIb
Runnin' with the devil
                        REb/MIb      MIb
(Hold on Hold on, I'm runnin'! Ah, yeah!)
                 REb/MIb  MIb
Runnin' with the devil

(Uh! Uh! Come on, one more time)

LAb  SOLb  LAb  SOLb MIb

REb/MIb  MIb   

                 REb/MIb  MIb
Runnin' with the devil

(Oh, yeah! Ya-yeah!)
                 REb/MIb  MIb
Runnin' with the devil

(Woo! Woo!)
                 REb/MIb  MIb
Runnin' with the devil

(Ah-ha, yeah! Ah-ha, yeah! Ah-hah, yeah!)
                 REb/MIb      MIb
Runnin' with the devil (Woo!)




Chitarrista, dita incriccate?

Scopri il metodo per sbloccare le tue dita
Credits
Autori: HARDY MICHAEL WILSON, MATKOSKY DENNIS JOSEPH
Copyright: © HARDING ROAD MUSIC, KARLES MUSIC, RELATIVE MUSIC GROUP, KOBALT MUSIC PUBLISHING ITALIA LTD
Generato su Accordi e Spartiti - www.accordiespartiti.it
Tutto il contenuto si intende esclusivamente a uso didattico, di studio e di ricerca. Esso non è tratto da alcuna pubblicazione, ma è frutto esclusivamente di libere interpretazioni personali.
L'utilizzazione di tali materiali è consentita unicamente a fini didattici e ne è vietata qualsiasi utilizzazione a scopi commerciali quali, a titolo esemplificativo, la pubblicazione a mezzo stampa oppure online oppure mediante pubblica rappresentazione.

 
Running With The Devil: Video
Running With The Devil è la prima traccia del disco d'esordio (eponimo) dei Van Halen, uscito nel 1978 e divenuto uno dei loro migliori successi, certificato "diamante" per il numero di vendite che ha totalizzato: 10 milioni soltanto negli Usa. Nelle testo, la canzone è ispirata a quella, uscita qualche anno prima, degli Ohio Players (band americana funk e R&B) dal titolo Runnin' From The Devil. Nel 2009, il canale musicale americano VH1 l'ha piazzata al nono posto tra le migliori canzoni hard rock di tutti i tempi.
Articoli correlati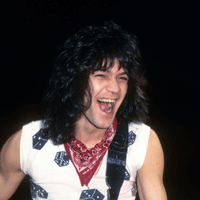 Van Halen: Vedi tutte le canzoni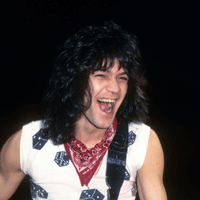 Jump
Synth-driven pop su una base di hard-rock: è Jump, pezzo inconfondibile e successo planetario dei funambolici Van Halen...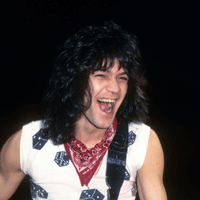 You Really Got Me
You Really Got Me è un brano tra i più importanti della storia del rock, reinterpretato magistralmente dai Van Halen l...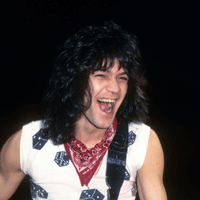 When It's Love
When It's Love è un brano composto e inciso dai Van Halen, contenuto nell'album OU812 pubblicato nel 1988. Si tratta de...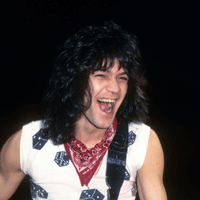 Eruption
Eruption è uno dei pezzi rock strumentali più famosi di sempre ed è anche considerato uno dei più influenti assoli d...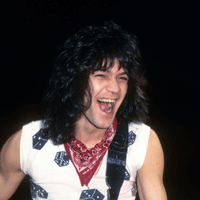 Panama
Panama è il brano estratto come terzo singolo da MCMLXXXIV (1984), il sesto album studio dei Van Halen, l'ultimo che av...
L'autore del post
Lascia un commento