Won't Get Fooled Again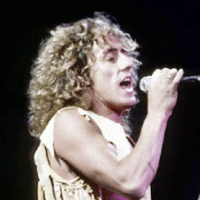 The Who
Won't Get Fooled Again: Chords
Chitarrista, dita incriccate?

Scopri il metodo per sbloccare le tue dita




Intro:                          
LA   SOL RE
 
LA   SOL RE

         LA               RE
We'll be fighting in the streets
         LA               RE
With our children at our feet
        LA                RE
And the morals that they worship
         MI   DO SOL
will be gone
        LA                  RE
And the men who spurred us on
       LA                RE
Sit in judgement of all wrong
       LA            RE
They decide and the shotgun
           MI   DO SOL
sings the song
 
     RE     LA         RE        LA
I'll tip my hat to the new constitution
RE     LA          RE      LA
Take a bow for the new revolution
RE        LA          RE          LA
Smile and grin at the change all around me
SOL                    MI
Pick up my guitar and play
SOL             MI
Just like yesterday
          SOL                 RE   SOL RE
Then I'll get on my knees and pray...
                          
We don't get fooled again

 |  LA   SOL RE     LA  SOL RE   |
e|--------3---2----------3----2--|
B|--2~----3-3-3-----2----3--3-3--|
G|--2~----0-0-2-----2----0--2-2--|
D|--2~----0-0-0-----2----0--0-0--|
A|--0~--------------0------------|
E|--------3-------3------3-------|

 | LA                    RE     LA          RE |
e|----5----5------5---------------5------------|
B|----5----5------5-----3---------5-----3--2-3-|
G|----2-2--2-2-2--2-2-2-2--2-2-2----2-2-2----2-|
D|----------------------0--0-0-0-------------0-|
A|-0-----------------------0-0-0-------------0-|
E|---------------------------------------------|
                           
    LA                 RE
The change, it had to come,
   LA            RE
We knew it all along
        LA         RE
We were liberated from the fold
        MI   DO SOL
that's all
        LA                   RE
And the world looks just the same
    LA             RE
And history ain't changed
           LA                 RE
'Cause the banners, they are flown
             MI   DO SOL
in the next war

     RE     LA         RE        LA
I'll tip my hat to the new constitution
RE     LA          RE      LA
Take a bow for the new revolution
RE        LA          RE          LA
Smile and grin at the change all around me
SOL                    MI
Pick up my guitar and play
SOL             MI
Just like yesterday
          SOL                 RE   SOL RE
Then I'll get on my knees and pray...
                          LA      
We don't get fooled again

SOL RE LA   SOL RE 

LA  RE LA  RE LA  RE LA  RE 

LA

     SI
I'll move myself and my family aside
MI
 If we happen to be left half alive!
     LA
I'll get all my papers and smile at the sky
         SI                                  
Though I know that the hypnotized never lie..
                                                 
 | SI5         LA5   MI  SI        LA    MI |
e|---------------------|--------------------|
B|---------------------|--------------------|
G|-4----4-x-4--2-2---1-|-4---4--x-x-2-2---1-|
D|-4----4-x-4--2-2---2-|-4---4--x-x-2-2---2-|
A|-2----2-x-2--0-0-0-2-|-2---2--x-x-0-0-0-2-|
E|-------------------0-|------------------0-|

SI       

LA  SOL RE LA  SOL RE

LA  SOL RE LA  SOL RE

        LA             RE
There's nothing in the streets
          LA           RE
Looks any different to me
        LA            RE
And the slogans are replaced
         MI   DO SOL
by-the-bye
        LA             RE
And the parting on the left
        LA             RE
Are now parting on the right
        LA                    RE
And the beards have all grown longer
       MI   DO SOL
overnight

     RE     LA         RE        LA
I'll tip my hat to the new constitution
RE     LA          RE      LA
Take a bow for the new revolution
RE        LA          RE          LA
Smile and grin at the change all around me
SOL                    MI
Pick up my guitar and play
SOL             MI
Just like yesterday
          SOL                 RE   SOL RE
Then I'll get on my knees and pray...
                          LA  RE LA  RE       
We don't get fooled again

LA  RE LA  RE LA 

LA  REm  LA  REm  LA  REm  LA  REm

LA   SOL RE LA  SOL RE

LA               SOL RE
Meet the new boss
LA                  SOL RE
Same as the old boss  

LA  RE  LA  RE  LA  RE  LA  RE  LA                     




Chitarrista, dita incriccate?

Scopri il metodo per sbloccare le tue dita
Credits
Autore: TOWNSHEND PETER DENNIS BLANDFOR
Copyright: © FABULOUS MUSIC LTD, ESSEX ITALIANA EDIZIONI MUSICALI S.R.L.
Generato su Accordi e Spartiti - www.accordiespartiti.it
Tutto il contenuto si intende esclusivamente a uso didattico, di studio e di ricerca. Esso non è tratto da alcuna pubblicazione, ma è frutto esclusivamente di libere interpretazioni personali. L'utilizzazione di tali materiali è consentita unicamente a fini didattici e ne è vietata qualsiasi utilizzazione a scopi commerciali quali, a titolo esemplificativo, la pubblicazione a mezzo stampa oppure online oppure mediante pubblica rappresentazione.

 
Won't Get Fooled Again: Video
Won't Get Fooled Again è una canzone degli Who scritta dal chitarrista Pete Townshend e pubblicata nel 1971 con lo storico album Who's Next. È un brano costruito su parti di chitarra e di organo (sintetizzatore) il cui testo fa riferimento a quella che puntualmente pare essere la rivoluzione delle rivoluzioni ma si rivela sempre il solito vecchio regime. Sebbene la lunghezza della traccia originale sia di 8 minuti e mezzo, per le compilation ed i passaggi radio è stata usata una versione iper-ridotta lunga appena 3 minuti e 38 secondi. Ad ogni modo, è una pietra miliare del rock di tutti i tempi e compare in ogni sorta di classifica stilata al riguardo, venendo tutt'oggi considerata anche una delle migliori tracce di chitarra di sempre.
Articoli correlati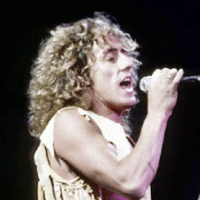 The Who: Vedi tutte le canzoni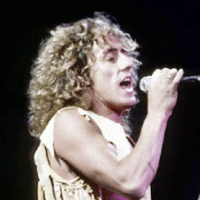 My Generation
My Generation è la canzone che incarna un intero periodo: quello a cavallo tra il 1950 ed il 1960, in cui spopolava in ...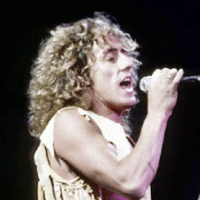 Love, Reign o'er Me
Love, Reign o'er Me è un brano inciso dai The Who, contenuto nell'album Quadrophenia pubblicato nel 1973. Sesto lavoro ...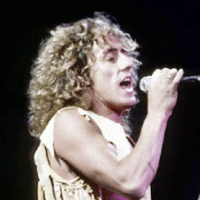 Pinball Wizard
Fu scritta dal chitarrista Pete Townshend ed incisa dai Who nel 1969 col loro album Tommy, dal quale venne estratto come...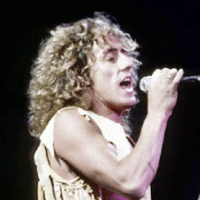 I Can't Explain
I Can't Explain è un brano composto e inciso dai The Who, pubblicato come singolo nel 1964. Si tratta della prima can...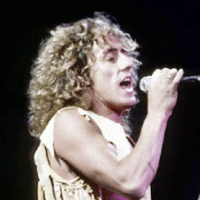 Who Are You
Composta dal chitarrista sfasciachitarre Pete Townshend, Who Are You fu incisa dal gruppo nel 1977 e pubblicata l'anno s...
L'autore del post
Lascia un commento