The Man Comes Around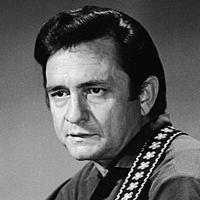 Johnny Cash
The Man Comes Around: Chords
Ecco il miglior Corso di Chitarra online

And I heard, as it were, 

the noise of thunder: 

one of the four beasts saying: 

"Come and see" 

And I saw And behold, a white horse

DO

          DO
There's a man goin' 'round takin' names

And he decides who to free and who to blame

Everybody won't be treated all the same
                                     LAm   FA 
There'll be a golden ladder reaching down
         SOL        DO
When the man comes around
 |         LAm        FA    SOL
e|---------0----------1-/---3----|
B|---------1----------1-/---3----|
G|---------2----------2-/---4----|
D|---------2----------3-/---5----|
A|--3-2-0--0-----0----3-/---5----|
E|---------0-------3--1-/---3----|

    DO
The hairs on your arm will stand up

At the terror in each sip and in each sup

Will you partake of that last offered cup
                               LAm    FA
Or disappear into the potter's ground
         SOL        DO
When the man comes around?

DO
Hear the trumpets, hear the pipers

One hundred million angels singin'
                               FA  DO/MI  SOL
Multitudes are marching to the big kettle drum
SOL7
Voices callin', voices cryin'
                                 
Some are born and some are dyin'
                               DO
It's Alpha and Omega's Kingdom come
        FA                  DO
And the whirlwind is in the thorn tree
    
    DO
The virgins are all trimming their wicks
    FA                  DO
The whirlwind is in the thorn tree
                            
It's hard for thee to kick against the pricks
         
'Til Armageddon, no Shalam, no Shalom
                           
Then the father hen will call his chickens home
                                      
The wise men will bow down before the throne
                                          LAm     FA
And at his feet they'll cast their golden crowns
         SOL        DO
When the man comes around

   DO
Whoever is unjust, let him be unjust still

Whoever is righteous, let him be righteous still

Whoever is filthy, let him be filthy still
                                 LAm   FA
Listen to the words long-written down,
         SOL        DO
When the man comes around

DO
Hear the trumpets, hear the pipers
                                 
One hundred million angels singin'
                               FA  DO/MI  SOL
Multitudes are marchin' to the big kettle drum
SOL7
Voices callin', voices cryin'

Some are born and some are dyin'
                               DO
It's Alpha and Omega's Kingdom come
        FA                  DO
And the whirlwind is in the thorn tree
    
The virgins are all trimming their wicks
    FA                  DO
The whirlwind is in the thorn tree

     DO
It's hard for thee to kick against the pricks
                                    LAm    FA
In measured hundredweight and penny pound
         SOL        DO
When the man comes around


And I heard a voice in the midst of the four beasts, 

and I looked and behold: a pale horse

And his name, that sat on him, was Death 

And Hell followed with him




Ecco il miglior Corso di Chitarra online
Credits
Autore: CASH JOHNNY
Copyright: © SONG OF CASH INC, BUGHOUSE, BMG RIGHTS MANAGEMENT (ITALY) S.R.L.
Generato su Accordi e Spartiti - www.accordiespartiti.it
Tutto il contenuto si intende esclusivamente a uso didattico, di studio e di ricerca. Esso non è tratto da alcuna pubblicazione, ma è frutto esclusivamente di libere interpretazioni personali.
L'utilizzazione di tali materiali è consentita unicamente a fini didattici e ne è vietata qualsiasi utilizzazione a scopi commerciali quali, a titolo esemplificativo, la pubblicazione a mezzo stampa oppure online oppure mediante pubblica rappresentazione.

 
The Man Comes Around: Video
The Man Comes Around è la title-track dell'ultimo album (American IV: The Man Comes Around) pubblicato da Johnny Cash nel 2002, prima della sua morte, nonchè una delle ultime canzoni da lui scritte. L'intera canzone fa riferimento ad una supposta venuta di un secondo Gesù Cristo, ed il testo contiene una notevole quantità di riferimenti biblici, in special modo dall'Apocalisse di Giovanni: tale venuta coinciderà con un grande giorno del giudizio per l'intera umanità.
Articoli correlati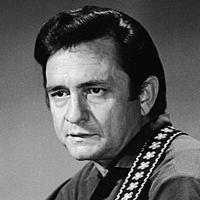 Johnny Cash: Vedi tutte le canzoni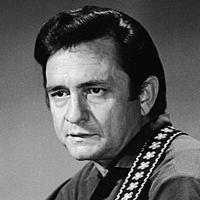 Ghost Riders In The Sky
Ghost Riders In The Sky è una canzone incisa da Johnny Cash nel 1979. Si tratta di una delle più famose canzoni wester...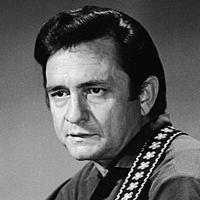 Folsom Prison Blues
MI I hear the train a-coming, it's rolling round the bend MI7 and I ain't seen the sunshine since I don't know when LA MI […]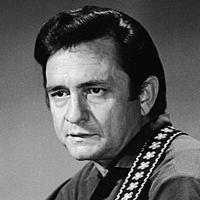 Cocaine Blues
Cocaine Blues è un brano interpretato dal grande Johnny Cash, durante il famoso concerto nel carcere di Folsom nel 1968...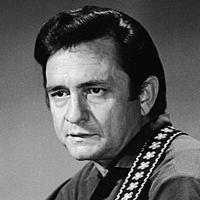 Jackson
Jackson è un brano interpretato dal grande Johnny Cash, pubblicato come singolo nel 1967 poi inserito nel suo ventiseie...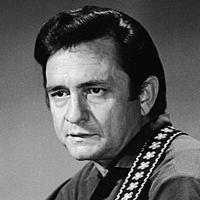 I Walk The Line
Una delle canzoni più amate di sempre dai fan di Johnny Cash, incisa nel 1956 e ispiratrice dell'omonimo recente film c...
L'autore del post
Lascia un commento