Break On Through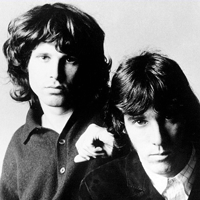 The Doors
Break On Through: Chords
Chitarrista, dita incriccate?

Scopri il metodo per sbloccare le tue dita




Intro:
 
 | MI7
e|------------------│
B|------------------│
G|------------------│
D|-2---0--2-2---0---│
A|---0--2-----2---2-│
E|------------------│

             MI7
You know the day destroys the night

Night divides the day
RE
Try to run   Try to hide
MI7
Break on through to the other side
E]------------------------------|
B]------------------------------|
G]-----------------0h2p0--------|
D]-----------0h1h2-------2--0-2-|
A]-----0h1h2--------------------|
E]-0-3--------------------------|

Break on through to the other side

Break on through to the other side

   MI7
We chased our pleasures here

Dug our treasures there
            RE
But can you still recall The time we cried
MI7
Break on through to the other side

Break on through to the other side

MI7
 Everybody loves my baby

Everybody loves my baby

She get, She get, She get, She get high

           MI7
I found an island in your arms

Country in your eyes
RE
Arms that chain us  Eyes that lie
MI7
Break on through to the other side

Break on through to the other side

Break on through to  how oh yeah

MI7/9+
Made the scene

Week to week

Day to day

Hour to hour
    RE
The gate is straight   Deep and wide
MI7
Break on through to the other side

Break on through to the other side

Break on through to the other side

Yeah, yeah, yeah, yeah

Yeah, yeah, yeah, yeah, yeah




Chitarrista, dita incriccate?

Scopri il metodo per sbloccare le tue dita
Credits
Autori: DENSMORE JOHN PAUL, KRIEGER ROBERT A., MANZAREK RAYMOND D., MORRISON JIM
Copyright: © DOORS-MUSIC COMPANY, CAFE' CONCERTO S.R.L.
Generato su Accordi e Spartiti - www.accordiespartiti.it
Tutto il contenuto si intende esclusivamente a uso didattico, di studio e di ricerca. Esso non è tratto da alcuna pubblicazione, ma è frutto esclusivamente di libere interpretazioni personali. L'utilizzazione di tali materiali è consentita unicamente a fini didattici e ne è vietata qualsiasi utilizzazione a scopi commerciali quali, a titolo esemplificativo, la pubblicazione a mezzo stampa oppure online oppure mediante pubblica rappresentazione.

 
Break On Through: Video
Break On Through è stato il primo singolo lanciato dai Doors: estratto dal loro album d'esordio (The Doors, 1967), non ha avuto il successo aspettato, raggiungendo a malapena un 106esimo posto nella classifica Usa. Strano, dato che poi Break On Through è divenuto uno dei pezzi più famosi del gruppo e parte fissa dei loro show live. È un tipico pezzo rock-blues dei Doors, la cui parte di chitarra risente dell'influenza dei blues di Elmore James, mentre quella di organo ricorda per certi versi What I'd Say di Ray Charles.
Articoli correlati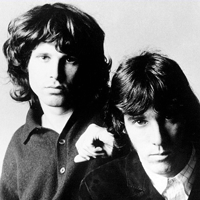 The Doors: Vedi tutte le canzoni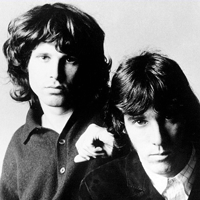 Alabama Song
Alabama Song è un componimento del poeta tedesco Bertolt Brecht, scritto nel 1927 e messo in musica dal compositore Kur...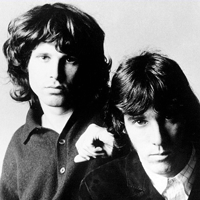 Light My Fire
7 minuti di pura psichedelia: Light My Fire rappresenta il lato più oscuro dei Doors e del loro rock da acido. Ne esist...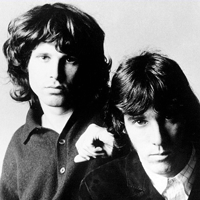 The Crystal Ship
The Crystal Ship veniva pubblicata nel 1967 come terza traccia dell'album The Doors, esordio col botto del gruppo di Los...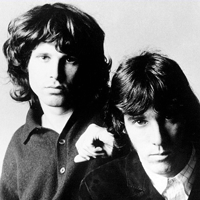 The End
The End è l'undicesima ed ultima traccia dell'album The Doors, pubblicato dai Doors nel 1967. La canzone si struttura q...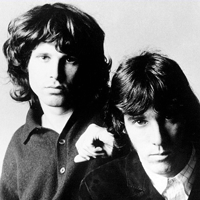 Love Me Two Times
Love Me Two Times è un brano composto ed inciso dai Doors nel 1967 con l'album Strange Days, e da esso rilasciato come ...
L'autore del post
Lascia un commento