Duquesne Whistle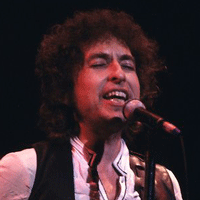 Bob Dylan
Duquesne Whistle: Chords
Ti piacerebbe imparare a improvvisare gli assoli? Scopri la sfida in 5 giorni

Intro:
MIb   LAb   MIb   LAb SIb MIb    SIb MIb

MIb   LAb   MIb   LAb SIb MIb    SIb MIb

MIb7    LAb    FA7    SIb7

MIb   LAb   MIb   LAb SIb MIb    SIb MIb

LAb MIb    LAb MIb    LAb MIb   SIb7 LAb MIb

LAb    MIb                      LAb MIb
Listen to that Duquesne whistle blowing
LAb     MIb                             LAb MIb
Blowing like it's gonna sweep my world away
        LAb     MIb                    LAb  MIb
I wanna stop at Carmangale and keep on going
     LAb      MIb                SIb7      MIb
That Duquesne train gon' rock me night and day
MIb9                   LAb
You say I'm a gambler, you say I'm a pimp
FA7                  SIb7
 But I ain't neither one
LAb    MIb                      LAb  MIb
Listen to that Duquesne whistle blowing
LAb      MIb            SIb7  MIb
Sounding like it's on a final run

LAb MIb     LAb MIb

LAb    MIb                      LAb  MIb
Listen to that Duquesne whistle blowing
LAb     MIb              SIb7    MIb
Blowing like she's never blown before
LAb       MIb                 LAb   MIb
Look like blinking, red light blowing
LAb     MIb              SIb     MIb         
Blowing like she's at my chamber door
MIb9                              LAb
You smiling through the fence at me
FA7                           SIb7
Just like you always smiled before
LAb    MIb                      LAb   MIb
Listen to that Duquesne whistle blowing
LAb      MIb                 SIb7    MIb
Blowing like she ain't gonna blow no more

LAb MIb    LAb MIb    LAb MIb    SIb7 MIb

MIb                 SIb7             MIb          
Can't you hear that Duquesne whistle blowing
                              SIb7  MIb
Blowing like the sky is gonna blow apart
                                 LAb6
You're the only thing alive that keeps me going
SIb7/6                        MIb
You're like a tie bound to my hear
MIb9                            LAb
I can hear a sweet voice gently calling
FA7                       SIb7
Must be the mother of our Lord
LAb    MIb                      LAb  MIb
Listen to that Duquesne whistle blowing
LAb     MIb             SIb7 MIb
Blowing like my woman's on   board

LAb MIb    LAb MIb    

LAb    MIb                      LAb   MIb
Listen to that Duquesne whistle blowing
LAb     MIb                     SIb7   MIb             
Blowing like it's gonna blow my blues away
        LAb MIb                             LAb MIb
You old rascal, I know exactly where you're going
     LAb       MIb                 SIb7     MIb
I'll leave you there myself at the break of day
  MIb9 
I wake up every morning 
          LAb
with that woman at my breast
FA7                          SIb7
Everybody's telling me she's gone to my head
LAb    MIb                      LAb   MIb
Listen to that Duquesne whistle blowing
LAb     MIb             SIb7    MIb
Blowing like it's gonna kill me dead

MIb  SIb  LAb  DOm  LAb  MIb/SOL  SIb

LAb MIb    LAb MIb    LAb MIb   SIb MIb

LAb       MIb                        LAb   MIb
Can't you hear that Duquesne whistle blowing
LAb     MIb             SIb7    MIb
Blowing through another no good town
    LAb     MIb                  LAb  MIb
The lights of my native land are glowing
  LAb    MIb                SIb7       MIb
I wonder if they'll know me next time around
  MIb9                                  LAb
I wondered if that old oak tree's still standing
     FA7                              SIb7
That old oak tree, the one we used to climb
LAb    MIb                      LAb MIb
Listen to that Duquesne whistle blowing
LAb     MIb                SIb7     MIb
Blowing like she's blowing right on time

SIb7/9+

LAb MIb    LAb MIb    LAb MIb   SIb7 MIb




Ti piacerebbe imparare a improvvisare gli assoli? Scopri la sfida in 5 giorni
Credits
Autore: DYLAN BOB
Copyright: © SONY/ATV MUSIC PUBLISHING LLC
Generato su Accordi e Spartiti - www.accordiespartiti.it
Tutto il contenuto si intende esclusivamente a uso didattico, di studio e di ricerca. Esso non è tratto da alcuna pubblicazione, ma è frutto esclusivamente di libere interpretazioni personali.
L'utilizzazione di tali materiali è consentita unicamente a fini didattici e ne è vietata qualsiasi utilizzazione a scopi commerciali quali, a titolo esemplificativo, la pubblicazione a mezzo stampa oppure online oppure mediante pubblica rappresentazione.

 
Duquesne Whistle: Video
Duquesne Whistle è un brano scritto e interpretato da Bob Dylan, pseudonimo di Robert Zimmerman, contenuto nell'album Tempest pubblicato nel 2012. Trentacinquesimo lavoro in studio per il cantautore del Minnesota, è il quarto disco in cui si firma, in qualità di produttore, con l'alter ego "Jack Frost"... comparso per la prima volta nel 2001 con l'album Love and Theft. La canzone è la traccia d'apertura del disco ed è scritta insieme a Robert Hunter; una ballata cantautorale il cui ritmo ricorda il passaggio del treno.
Articoli correlati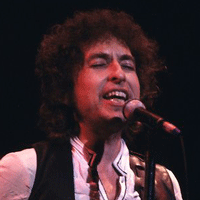 Bob Dylan: Vedi tutte le canzoni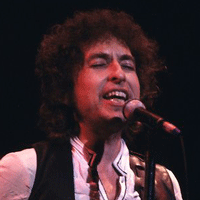 Hurricane
Hurricane è una canzone di protesta contro l'imprigionamento del pugile americano Rubin Carter, detto Hurricane, per mo...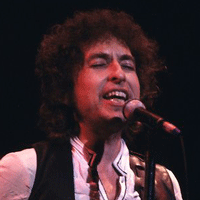 Tangled up in Blue
Tangled up in Blue è un brano scritto e interpretato da Robert Zimmerman, conosciuto in tutto il mondo come il grande B...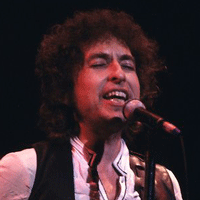 Forever Young
Tratta dall'album di Bob Dylan Planet Waves, del 1974, Forever Young è la sesta traccia dell'album. E' considerata una ...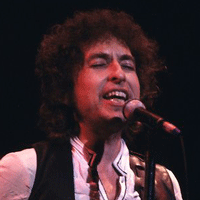 Knockin' On Heaven's Door
SOL RE LAm Mamma take this badge off of me SOL RE DO I can't use it anymore SOL RE LAm It's getting dark, too […]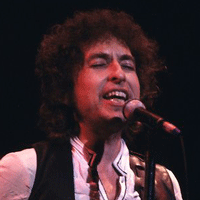 Don't Think Twice, It's All Right
Don't Think Twice, It's All Right è un brano scritto e interpretato da Robert Allen Zimmerman, noto al mondo come Bob D...
L'autore del post
Lascia un commento