Subterranean Homesick Blues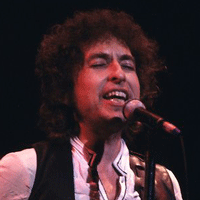 Bob Dylan
Subterranean Homesick Blues: Chords
Ecco il miglior Corso di Chitarra online

Intro:
LA7

LA7
Johnny's in the basement

Mixing up the medicine

I'm on the pavement

Thinking about the government

The man in a trench coat

Badge out, laid off

Says he's got a bad cough

Wants to get it paid off
RE7
Look out, kid

It's somethin' you did
LA7
God knows when

But you're doin' it again
       
You better duck down the alley way

Lookin' for a new friend
  MI7
A man in a coon-skin cap

In a pig pen
       LA7
Wants eleven dollar bills

You only got ten...

LA7
Maggie comes fleet foot

Face full of black soot

Talkin' that the heat put

Plants in the bed but

The phone's tapped anyway

Maggie says that many say

They must bust in early May

Orders from the DA
RE7
Look out, kid

Don't matter what you did
LA7
Walk on your tip toes

Don't tie no bows

Better stay away from those

That carry around a fire hose
MI7
 Keep a clean nose

Watch the plainclothes
    LA7
You don't need a weather man

To know which way the wind blows...

    LA7
Ah, get sick, get well

Hang around an ink well

Ring bell, hard to tell

If anything is gonna sell

Try hard, get barred

Get back, write Braille

Get jailed, jump bail
               
Join the army, if you fail
RE7
Look out kid
       
You're gonna get hit
   LA7
By losers, cheaters

Six-time users

Hanging 'round the theaters
MI7
Girl by the whirlpool is

Lookin' for a new fool
LA7
Don't follow leaders

Watch the parkin' meters...

    LA7
Ah, get born, keep warm

Short pants, romance, learn to dance

Get dressed, get blessed

Try to be a success

Please her, please him, buy gifts

Don't steal, don't lift

Twenty years of schoolin'
           
And they put you on the day shift
RE7
Look out kid

They keep it all hid
       LA7
Better jump down a manhole

Light yourself a candle

Don't wear sandals

Try to avoid the scandals
MI7
 Don't wanna be a bum
             
You better chew gum
    LA7
The pump don't work

'Cause the vandals took the handles...




Ecco il miglior Corso di Chitarra online
Credits
Autore: DYLAN BOB
Copyright: © SONY MUSIC PUBLISHING
Generato su Accordi e Spartiti - www.accordiespartiti.it
Tutto il contenuto si intende esclusivamente a uso didattico, di studio e di ricerca. Esso non è tratto da alcuna pubblicazione, ma è frutto esclusivamente di libere interpretazioni personali.
L'utilizzazione di tali materiali è consentita unicamente a fini didattici e ne è vietata qualsiasi utilizzazione a scopi commerciali quali, a titolo esemplificativo, la pubblicazione a mezzo stampa oppure online oppure mediante pubblica rappresentazione.

 
Subterranean Homesick Blues: Video
Subterranean Homesick Blues è un brano scritto e interpretato da Robert Allen Zimmerman, meglio conosciuto come Bob Dylan, contenuto nell'album Bringing It All Back Home pubblicato nel 1965. Quinto lavoro in studio per il cantautore del Minnesota, è l'inizio della cosiddetta "Trilogia elettrica" dopo un primo periodo prettamente folk acustico. La canzone è il brano d'apertura del lato A nonché il primo singolo estratto; è il suo primo pezzo rock elettrico ed è una critica verso il sogno americano.
Articoli correlati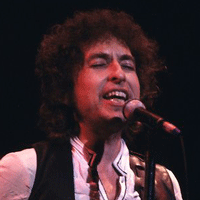 Bob Dylan: Vedi tutte le canzoni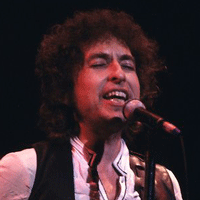 Don't Think Twice, It's All Right
Don't Think Twice, It's All Right è un brano scritto e interpretato da Robert Allen Zimmerman, noto al mondo come Bob D...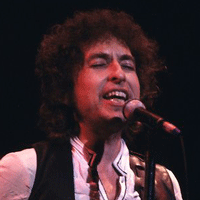 Hurricane
Hurricane è una canzone di protesta contro l'imprigionamento del pugile americano Rubin Carter, detto Hurricane, per mo...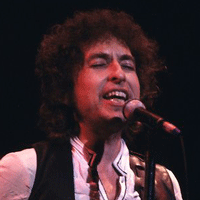 Tangled up in Blue
Tangled up in Blue è un brano scritto e interpretato da Robert Zimmerman, conosciuto in tutto il mondo come il grande B...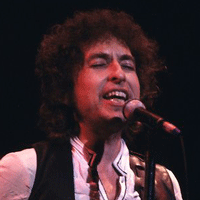 Knockin' On Heaven's Door
SOL RE LAm Mamma take this badge off of me SOL RE DO I can't use it anymore SOL RE LAm It's getting dark, too […]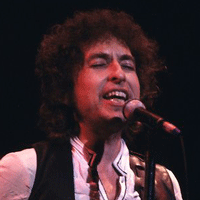 Forever Young
Tratta dall'album di Bob Dylan Planet Waves, del 1974, Forever Young è la sesta traccia dell'album. E' considerata una ...
L'autore del post
Lascia un commento