Dead Horse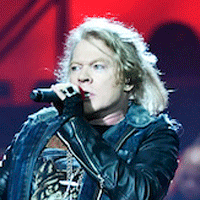 Guns n' Roses
Dead Horse: Chords
Chitarrista, dita incriccate?

Scopri il metodo per sbloccare le tue dita

LAb5          SIb5
 Sick of this life
SOL5      FA5   LAb5
 Not that you'd care
            SIb5
I'm not the only one
MIb5
 With whom these feelings I share
LAb5    SIb5     DO5
 Nobody understands
SOL5       SIb5  LAb5
 Quite why we're here
                    SIb5
We're searchin' for answers
MIb5
 That never appear
LAb5       DO5  SIb5            
 But maybe if I looked real hard I'd
SOL5          FA5    LAb5
 I'd see your tryin' too
        SIb5
To understand this life
MIb5
 That we're all goin' through

LAb  SIb  SOLm  LAb     SIb  MIb MIb4    

(Then when she said she was gonna 
like wreck my car I didn't know what to do)

LAb                       MIb5              
Sometimes I feel like I'm beatin' a dead horse
    LAb5                      MIb5
And I don't know why you'd be bringin' me down
LAb5                       MIb5
I'd like to think that our love's worth a tad more
   LAb5                MIb5
It may sound funny but you'd think by now
       FA5      SOL5 LAb5
I'd be smilin'
                          MIb5    LAb/MIb
I guess some things never change
         MIb5   LAb/MIb      
...Never change

LAb5          SIb5
 I met an old cowboy
SOL5                   LAb5
 I saw the look in his eyes
                             SIb5
Somethin' tells me he's been here before
MIb5
 'Cause experience makes you wise
LAb5          SIb5
 I was only a small child
         SOL5                  LAb5
When the thought first came to me
                            SIb5
That I'm a son of a gun and the gun of a son
    MIb5
That brought back the devil in me
    LAb5            
But sometimes I feel like I'm beatin' a dead horse

LAb                       MIb5              
Sometimes I feel like I'm beatin' a dead horse
    LAb5                      MIb5
And I don't know why you'd be bringin' me down
LAb5                       MIb5
I'd like to think that our love's worth a tad more
   LAb5                MIb5
It may sound funny but you'd think by now
       FA5      SOL5 LAb5
I'd be smilin'
                          MIb5    LAb/MIb
I guess some things never change
         MIb5   LAb/MIb      
...Never change

       DOm                       FA5         
I ain't quite what you'd call an old soul
     DOm             FA5
Still wet behind the ears
        DOm                FA5
I been around this track a couple o' times
           LAb5                 SIb5
But now the dust is startin' to clear
         LAb5  MIb5  LAb5  MIb5  LAb5  MIb5  SIb5
Oh yeah...

DO5  FA5  DO5  FA5  DO5  FA5  LAb5  SIb5

LAb                       MIb5              
Sometimes I feel like I'm beatin' a dead horse
    LAb5                      MIb5
And I don't know why you'd be bringin' me down
LAb5                       MIb5
I'd like to think that our love's worth a tad more
   LAb5                MIb5
It may sound funny but you'd think by now
       LAb5     MIb5
I'd be smilin'
                 LAb5    MIb5
Ooh yeah, I'd be smilin'
              LAb5   MIb5
No way I'd be smilin'
    LAb5    MIb5  SIb5        LAb5
Ooh smilin'

LAb5          SIb5
 Sick of this life
SOL5      FA5   LAb5
 Not that you'd care
            SIb5
I'm not the only one
MIb5                             FA5 FA#5 SOL5
 With whom these feelings I share




Chitarrista, dita incriccate?

Scopri il metodo per sbloccare le tue dita
Credits
Autori: MC KAGAN MICHAEL ANDREW, ROSE W AXL, SLASH, STRADLIN IZZY
Copyright: © UNIVERSAL MUSIC PUBLISHING, WARNER CHAPPELL MUSIC PUBLISHING
Generato su Accordi e Spartiti - www.accordiespartiti.it
Tutto il contenuto si intende esclusivamente a uso didattico, di studio e di ricerca. Esso non è tratto da alcuna pubblicazione, ma è frutto esclusivamente di libere interpretazioni personali.
L'utilizzazione di tali materiali è consentita unicamente a fini didattici e ne è vietata qualsiasi utilizzazione a scopi commerciali quali, a titolo esemplificativo, la pubblicazione a mezzo stampa oppure online oppure mediante pubblica rappresentazione.

 
Dead Horse: Video
Dead Horse è un brano scritto e inciso dai Guns n' Roses, contenuto nell'album Use Your Illusion I pubblicato nel 1991. Terzo lavoro in studio per la band di Los Angeles, denota una maturazione stilistica che li porta ad una eterogeneità fondamentale per la loro futura carriera musicale, spaziando dall'hard rock alle ballate. La canzone è uno dei migliori esempi di tale maturazione, porta la firma del frontman Axl Rose e racchiude il rock classico e il folk acustico.
Articoli correlati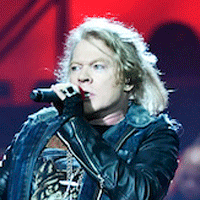 Guns n' Roses: Vedi tutte le canzoni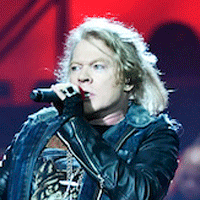 Patience
Patience è una canzone acustica dei Guns n' Roses, scritta e composta dal chitarrista Izzy Stradlin ispiratosi ad una s...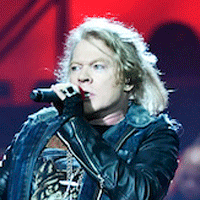 Knockin' On Heaven's Door
Quello dei Guns n'Roses è uno dei più celebri riarrangiamenti del classico inciso da Bob Dylan nel 1973. Venne pubblic...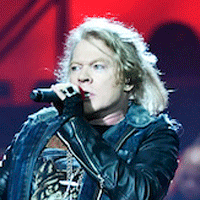 Used To Love Her
Intro: DO# SOL# FA# SOL# DO# SOL# FA# SOL# DO# SOL# I used to love her FA# SOL# But I had to kill her DO# […]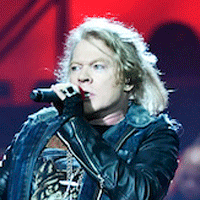 Welcome to the Jungle
Welcome to the Jungle è un brano dei mitici Guns n' Roses, contenuto nell'album Appetite for Destruction pubblicato nel...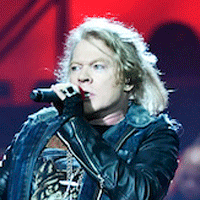 Don't Cry
Canzone rilasciata contemporaneamente su due album differenti: Don't Cry fa parte sia di Use Your Illusion I che di Use ...
L'autore del post
Lascia un commento