Good Old-Fashioned Lover Boy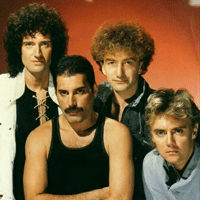 Queen
Good Old-Fashioned Lover Boy: Chords
Corsi di Chitarra Gratis: Questo è il migliore

MIb
I can dim the lights 
             LAb           SOLm DOm
and sing you songs full of sad  things
FAm7                 SIb      MIb    SIb
We can do the tango, just for two
MIb                       LAb
I can serenade and gently play 
        SOLm  DOm
on your heart strings
FAm          LAbm  SIb      MIb     SIb
Be your Valentino, just for you

MIb  SIb/RE DOm  SOLm LAb MIb
Ooh, love,  ooh, lo---ver boy
SIb/RE               DOm          SOL7/SI
 What're you doing tonight? Hey, boy
    DOm SOLm       DOm   SOLm
Set my alarm, turn on my charm
         FAm7                 LAbm      SIb   MIb
That's because I'm a good old-fashioned lover boy

LAbm                  MIb/SOL
Ooh, let me feel your heartbeat 



      RE#7/9-
(grow faster, faster)
SOL#m     FA#7             SI              FA#7
(Ooh-ooh)  can you feel my love heat? (Ooh-ooh)
                      SI          FA#7
Come on and sit on my hot seat of love
            SI         SIb7 
And tell me how do you feel,


 
            MIb
right after all
                     LAb       SOLm DOm
I'd like for you and I to go roman-cing
FAm                LAbm    SIb  MIb     SIb
Say the word, your wish is my command

MIb  SIb/RE DOm  SOLm LAb MIb
Ooh, love,  ooh, lo---ver boy
SIb/RE               DOm          SOL/SI
 What're you doing tonight? Hey, boy
DOm      SOLm    DOm       SOLm
Write my letter, feel much better
    FAm7                LAbm   SIb MIb   
And use my fancy patter on the telephone

MIb                                
When I'm not with you, think of you always
                                      FAm7      SIb11
(I miss those long hot summer nights) I miss you
MIb                    SIbm7
When I'm not with you, think of me always
FA7       SIb  DO7
Love you, love you



FAm                             
Hey, boy, where do you get it from?
  
Hey, boy, where did you go?
   
I learned my passion 



       LAbm               SIb             MIb
in the good old-fashioned school of lover boys

SIb/RE   DOm   SOLm LAb MIb   SIb/RE   DOm

SOL/SI   DOm SOLm DOm SOLm FAm7    LAbm

SOLm   LAbm  

MIb SIb/RE DOm SOL FAm7   LAb SIb

MIb            
Dining at the Ritz, we'll meet at nine
 LAb                    SOLm
(One, two, three, four, five, 
     DOm           FAm                
six, seven, eight, nine o'clock) precisely
                         SIb       MIb    SIb
I will pay the bill, you taste the wine
MIb                            LAb
Driving back in style, in my saloon, 
              SOLm DOm
will do quite nice-ly
     FAm             LAbm        SIb     MIb
Just take me back to yours, that will be fine
            SIb
Come on and get it

MIb  SIb/RE
Ooh, love (there he goes again)
DOm  SOLm LAb MIb
Ooh, lo---ver boy 

(he's my good old-fashioned lover boy, ooh)
SIb/RE               DOm          SOL7/SI
 What're you doing tonight? Hey, boy
     DOm         SOLm        DOm     SOLm
Everything's all right, just hold on tight
         FAm7                  LAbm
That's because I'm a good old-(fashioned, fashioned) 
LAb/SIb  MIb     SIb MIb
   lover boy




Corsi di Chitarra Gratis: Questo è il migliore
Credits
Autore: MERCURY FREDERICK
Copyright: © EMI MUSIC PUBLISHING
Generato su Accordi e Spartiti - www.accordiespartiti.it
Tutto il contenuto si intende esclusivamente a uso didattico, di studio e di ricerca. Esso non è tratto da alcuna pubblicazione, ma è frutto esclusivamente di libere interpretazioni personali.
L'utilizzazione di tali materiali è consentita unicamente a fini didattici e ne è vietata qualsiasi utilizzazione a scopi commerciali quali, a titolo esemplificativo, la pubblicazione a mezzo stampa oppure online oppure mediante pubblica rappresentazione.

 
Good Old-Fashioned Lover Boy: Video
Good Old-Fashioned Lover Boy è un brano composto e inciso dai Queen, contenuto nell'album A Day at the Races pubblicato nel 1976. Quinta fatica discografica per la rock band londinese, viene realizzato a pochi mesi di distanza dal precedente ed acclamato A Night at the Opera, proseguendone lo stile eclettico. La canzone è la terza traccia del lato B e porta la firma di Freddie Mercury; il testo racconta una notte di pura evasione e divertimento di un ragazzo "per bene".
Articoli correlati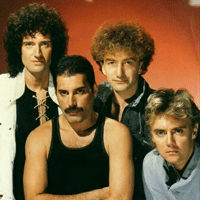 Queen: Vedi tutte le canzoni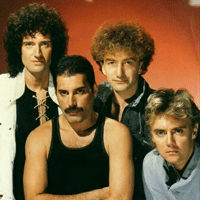 We Are The Champions
Pura melodia trionfale, oggi icona dei vincitori e usata moltissimo per celebrare vittorie sportive. We Are The Champion...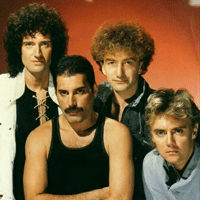 Somebody To Love
Scritta da Freddie Mercury, Somebody To Love è una canzone del 1976 dei Queen, pubblicata con l'album A Day At The Race...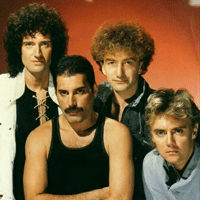 Bohemian Rhapsody
Una di quelle canzoni che vanno ascoltate almeno una volta nella vita: Bohemian Rhapsody usciva come singolo e poi nell'...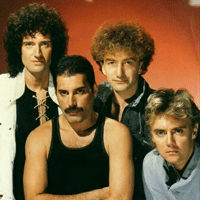 The Show Must Go On
Intro: SIm SOL MIm FA# MIm SIm Empty spaces – what are we living for SOL abandoned places – I guess we know the score […]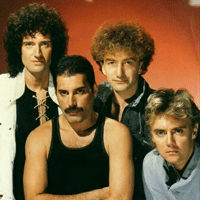 Killer Queen
Scritta da Freddie Mercury, Killer Queen è una canzone pubblicata dai Queen nel 1974 con l'album Sheer Heart Attack e d...
L'autore del post
Lascia un commento