Five to One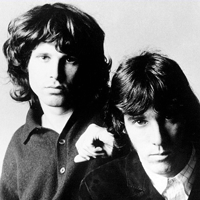 The Doors
Five to One: Chords
Chitarrista, dita incriccate?

Scopri il metodo per sbloccare le tue dita




             SOL LAm
Love my girl
                SOL LAm       SOL LAm
She lookin' good,     come on, 
        SOL LAm
one more

SOL LAm              SOL LAm
     Five to one, baby
            SOL LAm 
One in five
              SOL LAm           SOL LAm
No one here gets   out alive, now
                 SOL LAm
You get yours, baby
              SOL LAm
I'll get mine
                 SOL 
Gonna make it, baby
LAm        SOL LAm    SOL LAm    
If we try

SOL  LAm
 The old get old
       SOL LAm              SOL LAm
And the    young get stronger

May take a week
SOL   LAm             SOL LAm
And it may take longer

They got the guns
    SOL LAm                  SOL LAm
Well,    but we got the numbers

Gonna win, yeah we're takin' over
          
Come on!

LAm    SOL LAm    SOL LAm    SOL LAm

SOL LAm    SOL LAm    SOL LAm    SOL LAm

SOL LAm    SOL    

LAm                               SOL LAm
 Your ballroom days are over, baby
         SOL LAm         SOL LAm
Night is drawing near
           SOL LAm
Shadows of the   evening
             SOL LAm     SOL LAm
Crawl across the years
SOL   LAm                         SOL LAm
Yeah, walk across the floor with a
                   SOL LAm
Flower in your hand
                     SOL LAm           SOL LAm
Trying to tell me no one   understands
                        SOL LAm              SOL LAm
Trade in your hours for a   handful of dimes
                                  SOL LAm
Gonna' make it, baby, in our prime
            SOL LAm          SOL LAm
Come together   one more time
            SOL LAm          SOL LAm
Get together    one more time
            SOL LAm          SOL LAm
Get together    one more time
            SOL LAm          SOL LAm
Get together    one more time
            SOL LAm          SOL LAm
Get together    one more time
            SOL LAm          SOL LAm
Get together    one more time
            SOL LAm          SOL LAm
Get together    one more time
            
(Get together one more time)

parlato:
Hey, come on, honey
You go on along home and wait for me, baby
I'll be there in just a little while
You see, I gotta go out in this car
With these people and

(Get together one more time)

            SOL LAm          SOL LAm
Get together    one more time
            SOL LAm          SOL LAm
Get together    one more time
            SOL LAm          SOL LAm
Get together    one more time
            SOL LAm          SOL LAm
Get together    one more time...

parlato:
Take you up into my room and
Love my girl
She lookin' good, lookin' real good
Love ya, come on




Chitarrista, dita incriccate?

Scopri il metodo per sbloccare le tue dita
Credits
Autori: Jim Morrison, John Paul Densmore, Raymond D Manzarek, Robert A Krieger
Copyright: © Doors Music Company
Generato su Accordi e Spartiti - www.accordiespartiti.it
Tutto il contenuto si intende esclusivamente a uso didattico, di studio e di ricerca. Esso non è tratto da alcuna pubblicazione, ma è frutto esclusivamente di libere interpretazioni personali. L'utilizzazione di tali materiali è consentita unicamente a fini didattici e ne è vietata qualsiasi utilizzazione a scopi commerciali quali, a titolo esemplificativo, la pubblicazione a mezzo stampa oppure online oppure mediante pubblica rappresentazione.

 
Five to One: Video
Five to One è un brano composto e inciso dai Doors, contenuto nell'album Waiting for the Sun pubblicato nel 1968. Terzo lavoro in studio per la band di Los Angeles, riporta una forte maturazione compositiva rispetto ai dischi precedenti nonché un ammodernamento della strumentazione, come ad esempi testimonia l'uso dell'organo Gibson G-101 di Ray Manzarek. La canzone chiude l'intero LP e nel testo critica fortemente i giovani "figli dei fiori" del movimento hippy di quegli anni; eppure ha tutta l'aria di essere un pezzo antimilitaristico.
Articoli correlati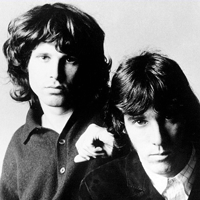 The Doors: Vedi tutte le canzoni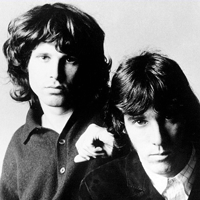 People Are Strange
People Are Strange è un brano di Strange Days, album del 1967 dei Doors: sebbene creditato a tutto il gruppo, gli autor...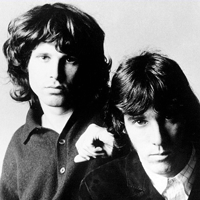 The End
The End è l'undicesima ed ultima traccia dell'album The Doors, pubblicato dai Doors nel 1967. La canzone si struttura q...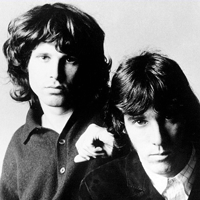 The Crystal Ship
The Crystal Ship veniva pubblicata nel 1967 come terza traccia dell'album The Doors, esordio col botto del gruppo di Los...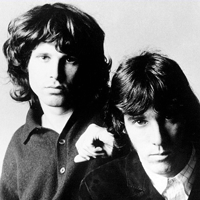 Love Me Two Times
Love Me Two Times è un brano composto ed inciso dai Doors nel 1967 con l'album Strange Days, e da esso rilasciato come ...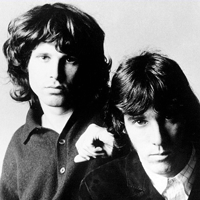 Riders On The Storm
Riders On The Storm è una canzone dei Doors del 1971, pubblicata col loro album L.A. Woman e, a detta del chitarrista R...
L'autore del post
Lascia un commento