E-Lo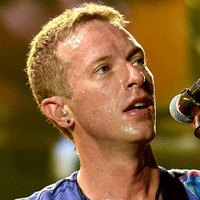 Coldplay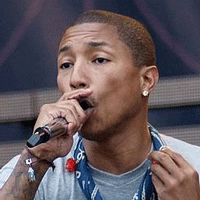 Pharrell Williams
E-Lo: Chords
Chitarrista, dita incriccate?

Scopri il metodo per sbloccare le tue dita

            LAbm7
And there's nowhere I'd rather be
           SIbm7   
When they take with hand and with take the other
       LAbm7 
On the day all the hands go free
        SIbm7
And the sun's gonna shine on me
                         MIbm  LAbm7 SIbm7
The suns gonna shine on me

SIbm7 MIbm   LAbm7 SIbm7

MIbm           LAbm7  SIbm7
O-lo-e-o-lo-lo-lo-lo-lo
      
And all the people go
MIbm           LAbm7  SIbm7
O-lo-e-o-lo-lo-lo-lo-lo

SIbm7   MIbm           LAbm7   SIbm7
 Mama Maria, she would take my hand
           MIbm    LAbm7 SIbm7
Down to el Rio sol
                MIbm      LAbm7 SIbm7     
Saying "oye for real hijo understand
                  MIbm     LAbm7 SIbm7
Hands can hurt or heal so"

Tell all the people go

MIbm           LAbm7  SIbm7
O-lo-e-o-lo-lo-lo-lo-lo
      
And all the people go
MIbm           LAbm7  SIbm7
O-lo-e-o-lo-lo-lo-lo-lo

And all the people go
MIbm           LAbm7  SIbm7
O-lo-e-o-lo-lo-lo-lo-lo
      
And all the people go
MIbm                  LAbm7 SIbm7
O-lo-e-o  Free hands go

SIbm7   MIbm           LAbm7   SIbm7
 Mama Maria, she would take my hand
            MIbm         LAbm7 SIbm7
Down to the Rio and flow
         MIbm      LAbm7     SIbm7    
Baxabana ogxam baxabana ngenoxoxo
        MIbm    LAbm7  SIbm7
Bexakwe yinuxba xaka

Tell all the people go

MIbm           LAbm7  SIbm7
O-lo-e-o-lo-lo-lo-lo-lo
      
And all the people go
MIbm           LAbm7  SIbm7
O-lo-e-o-lo-lo-lo-lo-lo

And all the people go
MIbm           LAbm7  SIbm7
O-lo-e-o-lo-lo-lo-lo-lo
      
And all the people go
MIbm                  LAbm7 SIbm7
O-lo-e-o  Free hands go

            LAbm7    
And there's nowhere I'd rather be
      SIbm7
Gonna raise up one hand and raise the other
        LAbm7
Hurt me outside, inside I'm free
            SIbm7
And there's no enemy

Everyone is my brother
         LAbm7
When the truth comes to set me free
          SIbm7
And we're not going to fall in and out with each other
       LAbm7
On the day all the hands go free
         SIbm7
Then the sun's gonna shine
                              MIbm  LAbm7 SIbm7
And the sun's gonna shine on me

SIbm7 MIbm   LAbm7 SIbm7

Tell all the people go

MIbm           LAbm7  SIbm7
O-lo-e-o-lo-lo-lo-lo-lo
      
And all the people go
MIbm           LAbm7  SIbm7
O-lo-e-o-lo-lo-lo-lo-lo

SIbm7 MIbm   LAbm7 SIbm7

SIbm7 MIbm

        LAbm7       SIbm7       MIbm  LAbm7 SIbm7
And the sun's gonna shine on me
      
SIbm7 MIbm   
      
        LAbm7       SIbm7       MIbm  LAbm7 SIbm7
And the sun's gonna shine on me

SIbm7 MIbm

                      LAbm7
Let my hands go free
       SIbm7
Let my hands go free
       MIbm
Let my hands go free
    LAbm7       SIbm7       MIbm
The sun's gonna shine on me
                      LAbm7
Let my hands go free
        SIbm7
And all hands go free
         MIbm
When all hands go free
    LAbm7       SIbm7    MIbm
The sun's gonna shine on me 




Chitarrista, dita incriccate?

Scopri il metodo per sbloccare le tue dita
Credits
Autori: BERRYMAN GUY RUPERT, BUCKLAND JONATHAN MARK, CHAMPION WILLIAM, DONALD JOCELYN ADRIENE, MARTIN CHRISTOPHER ANTHONY JOHN, WILLIAMS PHARRELL L
Copyright: © UNIVERSAL MUSIC PUBLISHING LTDA, EMI MUSIC PUBLISHING ITALIA SRL, UNIVERSAL MUSIC PUBLISHING RICORDI S.R.L
Generato su Accordi e Spartiti - www.accordiespartiti.it
Tutto il contenuto si intende esclusivamente a uso didattico, di studio e di ricerca. Esso non è tratto da alcuna pubblicazione, ma è frutto esclusivamente di libere interpretazioni personali.
L'utilizzazione di tali materiali è consentita unicamente a fini didattici e ne è vietata qualsiasi utilizzazione a scopi commerciali quali, a titolo esemplificativo, la pubblicazione a mezzo stampa oppure online oppure mediante pubblica rappresentazione.

 
E-Lo: Video
E-Lo è un brano nato dalla collaborazione tra la band britannica Coldplay e il cantautore statunitense Pharrell Williams, contenuto nel LP Global Citizen - EP 1 pubblicato nel 2018. La cosa particolare è che il noto gruppo inglese, per questo progetto, ha scelto uno pseudonimo, i "Los Unidades"... comunque il brano riscuote ottimo successo a livello internazionale, una ballata pop dal ritmo incalzante al punto giusto.
Articoli correlati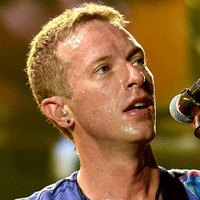 Coldplay: Vedi tutte le canzoni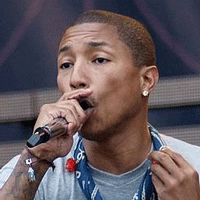 Pharrell Williams: Vedi tutte le canzoni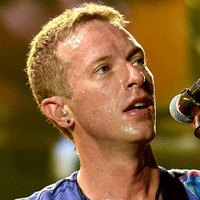 The Scientist
REm7 SIb FA Come up to meet you, tell you i'm sorry, FAadd9 you don't know how lovely you are REm7 SIb FA I had […]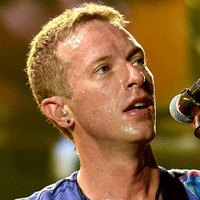 Yellow
Con Yellow, i Coldplay iniziavano la loro scalata alle classifiche musicali del Regno Unito: fu la loro prima top10, il ...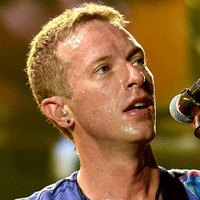 In My Place
In My Place è un brano composto e inciso dai Coldplay, contenuto nell'album A Rush of Blood to the Head pubblicato nel ...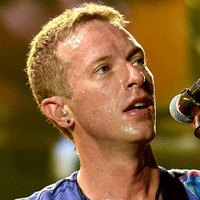 Viva La Vida
È il secondo singolo dell'album Viva La Vida or Death And All His Friends. Il video della canzone riprende il tema dell...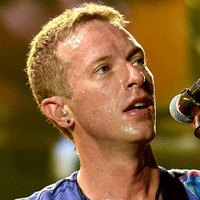 Fix You
MIb When you try your best SOLm/RE DOm SIb4 but you don't succeed MIb When you get what you want SOLm/RE DOm SIb4 but not […]
L'autore del post
Lascia un commento